Artist Olafur Eliasson On the Importance of Cooking and the Kitchen
The Copenhagen-born, Berlin-based artist Olafur Eliasson (b. 1967) has said that his art should allow people to see themselves sensing. By thoughtfully harnessing the natural elements, Eliasson creates works that make you take note of your place in the physical world. Storied projects from his career include an installation of man-made waterfalls along the New York City waterfront (one critic described them as "remnants of a primordial Eden, beautiful, uncanny signs of a natural nonurban past that the city never had") and a takeover of the Tate Modern's Turbine Hall, during which he filled the room with mist and placed a massive circle of monofrequency lights on the wall to mimic the sun.
You may be wondering why Eliasson is appearing in a space dedicated to the world of chefs and cooking. It's a fair concern for which there's an easy explanation: Eliasson's studio in Pfefferburg, Berlin has a very special kitchen. In it, he and his kitchen operators Asako Iwama and Lauren Maurer have not only developed a space that serves as an example of mindful and flavorful cooking — with little resemblance to your average office cafeteria, or even kitchen staff canteen — but also a space dedicated to exploring our relationship to eating and cooking.
Eliasson, Iwama, and Maurer have documented these efforts in TYT [Take Your Time] Vol. 5, The Kitchen, the latest installment of an in-house book series chronicling the work of the studio. In the text, the team's observations give insight into why it is many of us are so attracted to the kitchen and to the table. It's a subject that's dominated our thoughts of late here at MAD, as we dig into the rather daunting question "What Is Cooking?" in advance of our symposium in August.
Thankfully, the artists in Berlin have provided us with some clues.
In the introduction to TYT, Eliasson writes, "Cooking is caring for others. It is a gesture of generosity and hospitality, and therefore compassionate to the core. The kitchen functions as social glue. It amplifies social relations and translates thoughts into food, into giving and sharing… Through slow stages, step-by-step evaluation, and intuitive analysis, the kitchen team and its external collaborators transform a holistic worldview into everyday, poetic activity that resonates, on a daily basis, with my process of making art. By eating, we both use the world and produce it."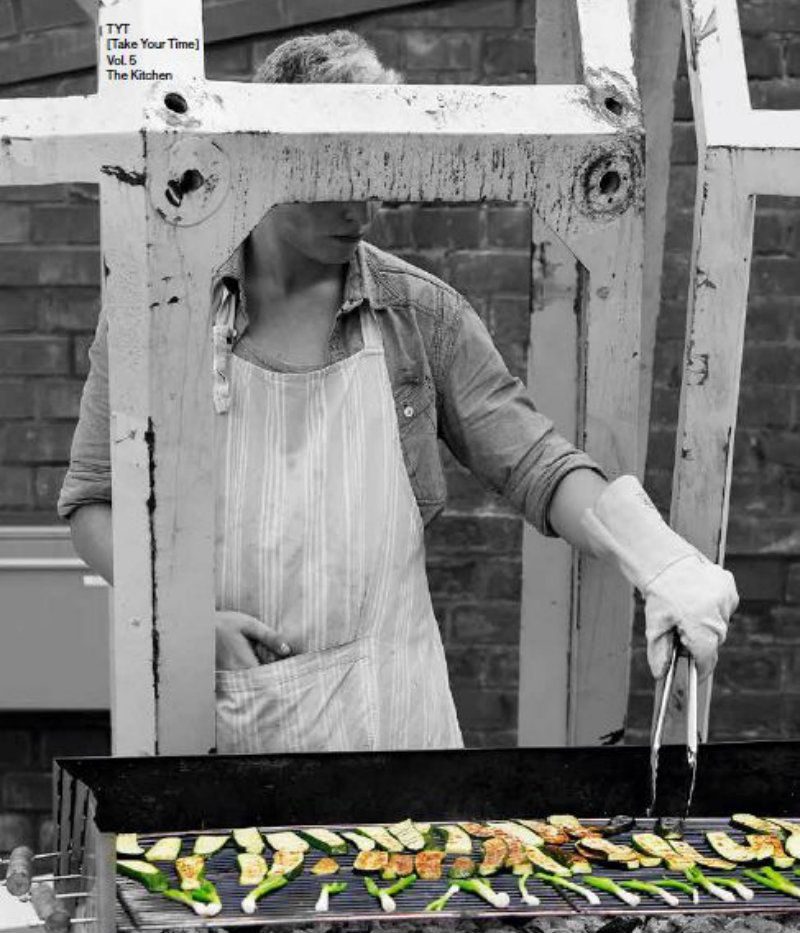 The pages that follow consist of a large collection of recipes and photos from the studio, interspersed with quotes and writings from artistic collaborators and food thinkers, including former MAD speakers like seed activist Vandana Shiva, fermentation revivalist Sandor Katz, scientist Harold McGee, and philosopherTor Nørretranders.
In one entry, the Chez Panisse chef Alice Waters describes the relationship between cooking and art, and what can happen when you put a bit more emphasis on good eating: "After all, the most literal visceral connection we make is with food… The acts of art-making and cooking align in many ways; both reactive and creative, they mimic and accommodate one another. Good food makes our dining table into a place apart, a place where our animal need to feed can be exquisitely met, and space is cleared for our human dreams and desires."
Waters continues: "Affordable, seasonal food is mindfully prepared and eaten together with family and friends, providing a respite out of which fresh ideas flourish. Too often, eating well is sacrificed in a misguided attempt to streamline our lives. Olafur's ability to recognize the folly of this sacrifice is, for me, one of the most attractive parts of his genius."
We recently asked Olafur to share some more thoughts on his kitchen and how he feels about sharing a meal with someone. Here are his words, and photos compiled by the Berlin studio.
"Food Is Light Is Sharing" – Olafur Eliasson
At my studio in Berlin, we store light in a small vegetable garden on the roof: we grow beans, sage, apple, mint, fennel, chard, Hokkaido squash, zucchini, carrots, thyme, marjoram, oregano, rosemary, dill, and chilies. In troughs in front of the studio, we grow tomatoes and pumpkins. Our kitchen team, led by Asako Iwama and Lauren Maurer, takes this stored energy, along with that of the produce bought from local farmers around Berlin, and transforms it into meals: over the years, the kitchen has become a vitalizing part of my studio.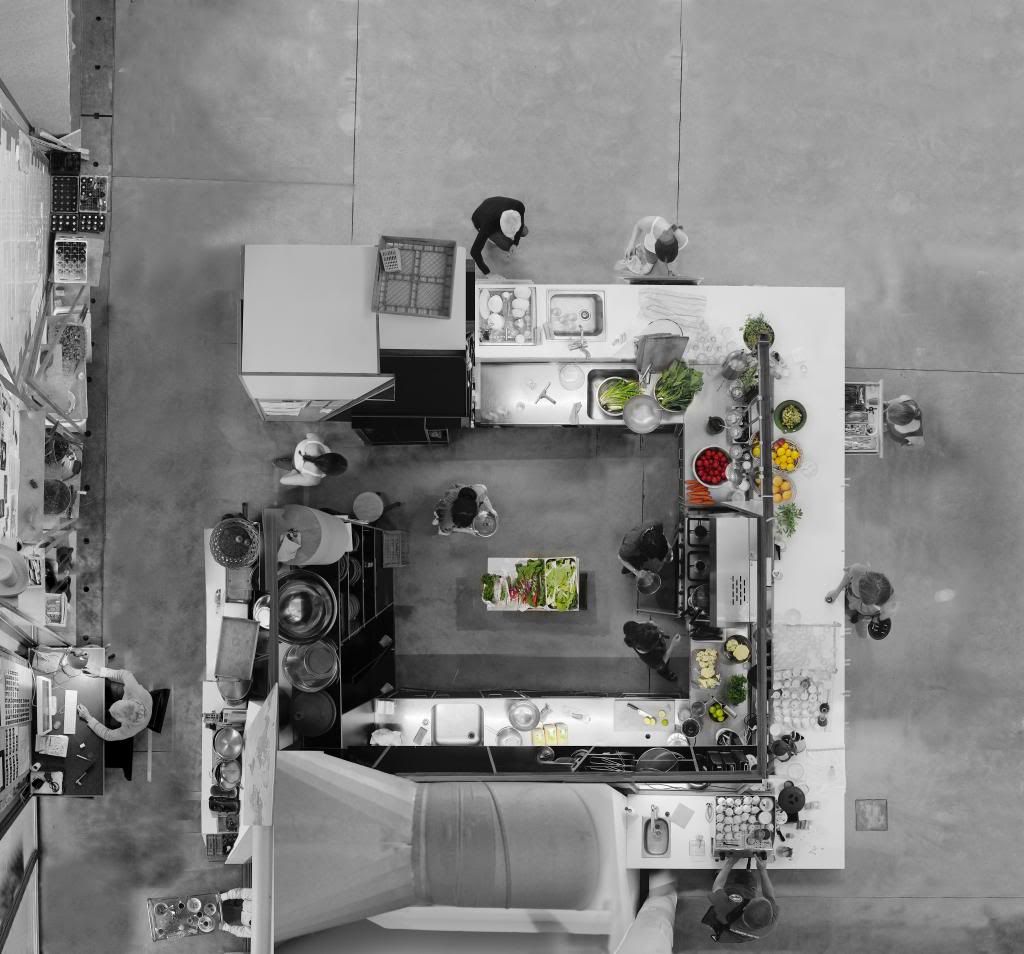 Asako and Lauren's approach to cooking is nurtured by the understanding that everything is interconnected: "Cooking is being in motion, navigating our sensations, connecting and transforming. Cooking is being in a flow, the permeable skin between body, plants, seeds, microbes, minerals, sun, moon, planet earth. The continuous process of being enfolded into what we are and what we eat." (From TYT [Take Your Time], Vol. 5: The Kitchen)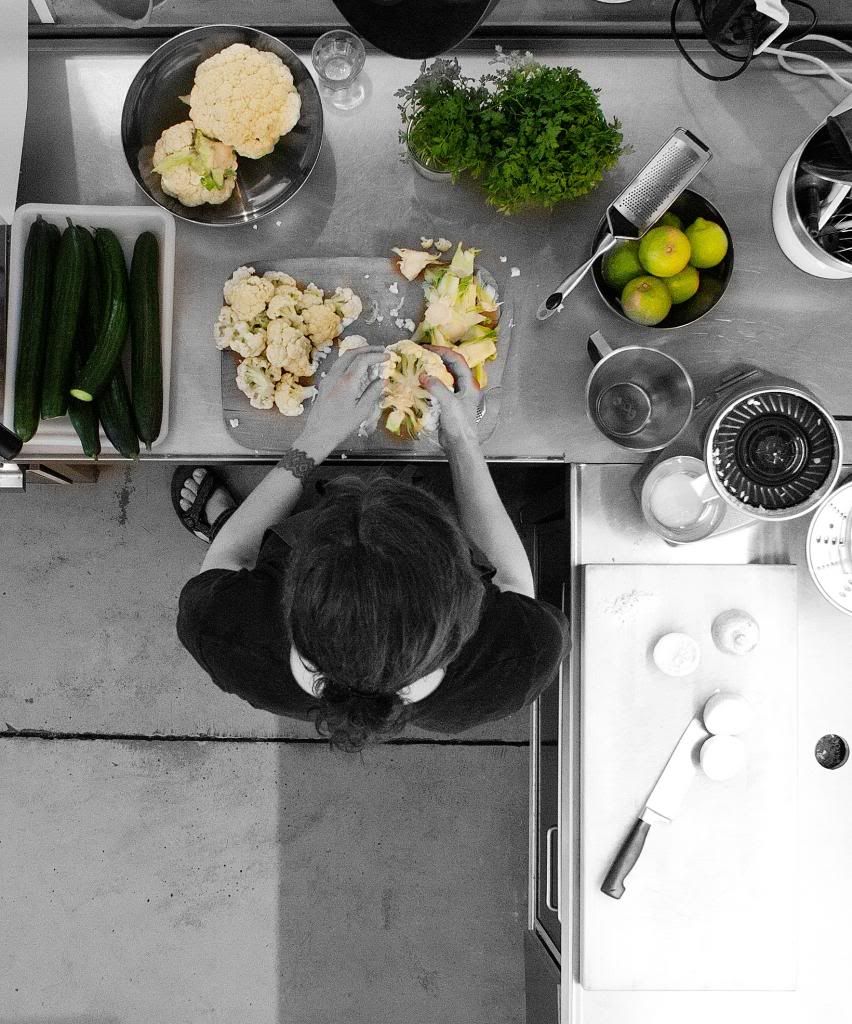 Each day, approximately seventy people, working in the studio across three floors, crowd into the kitchen at lunchtime. Sitting around one long table, sharing food, we take the opportunity to connect to one another. We treasure the sometimes unpredictable outcomes of our mealtimes.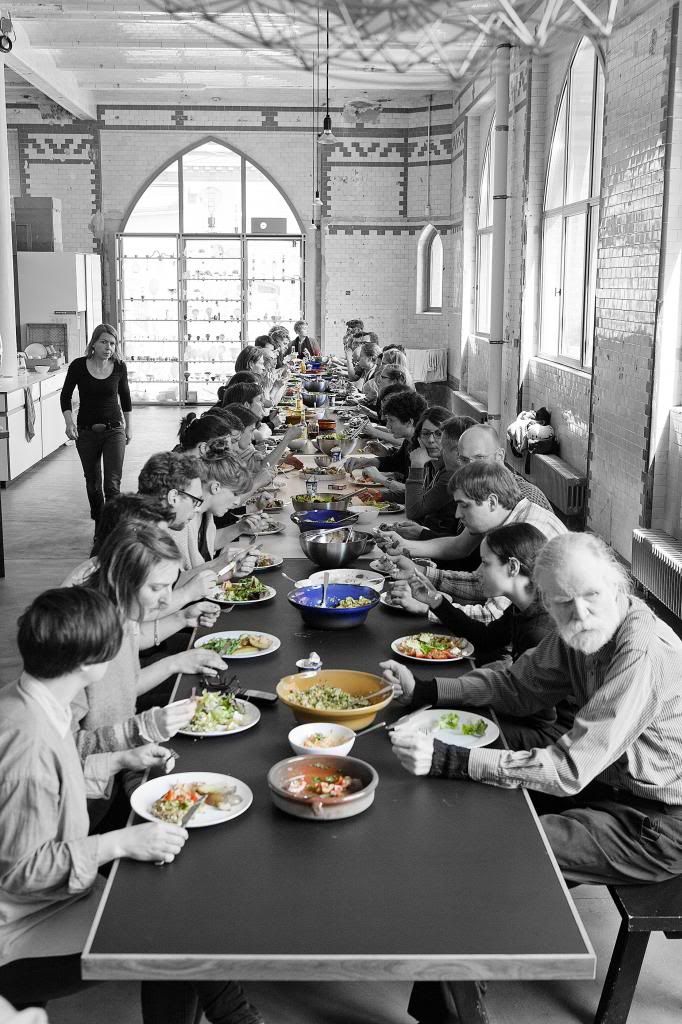 To me, this simple act of eating together makes something deeper explicit: by sharing food, we share light. This energy, in turn, feeds the experiments we engage in at the studio. It travels from one state to another, continually transforming. By eating, we too are transformed; by sharing food and light, we absorb the world.​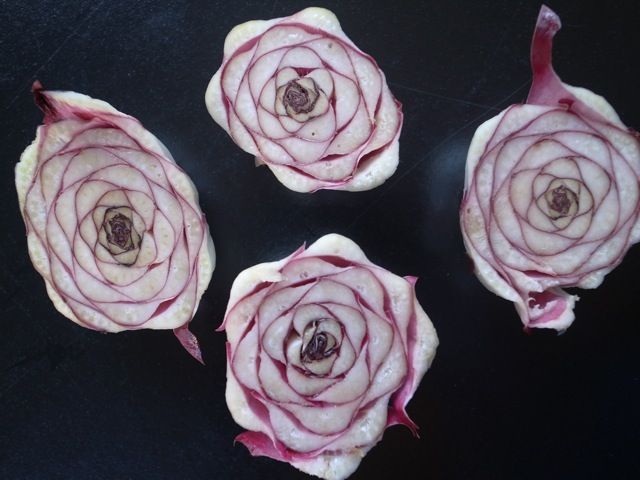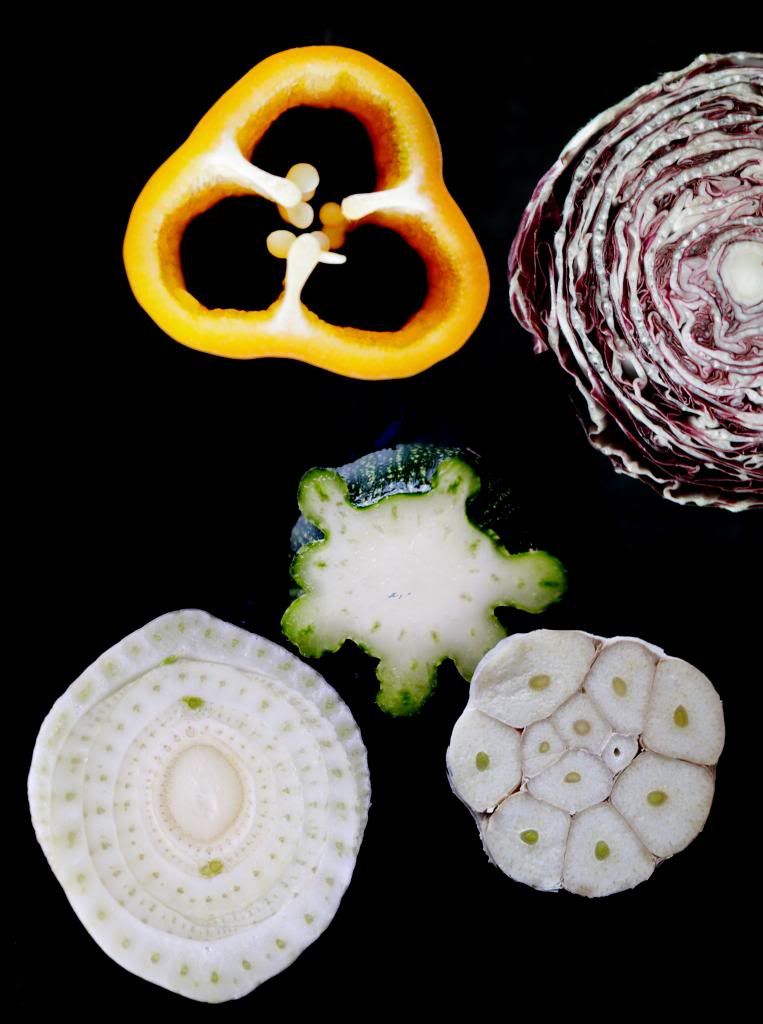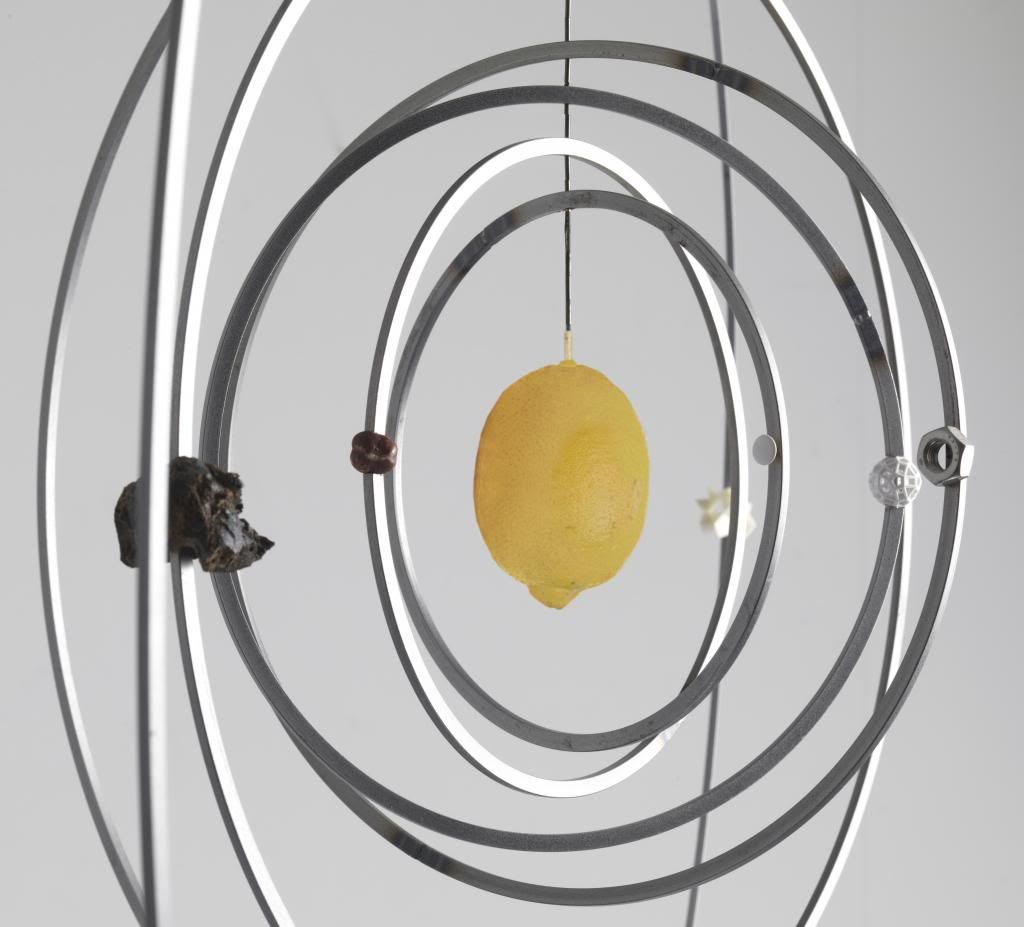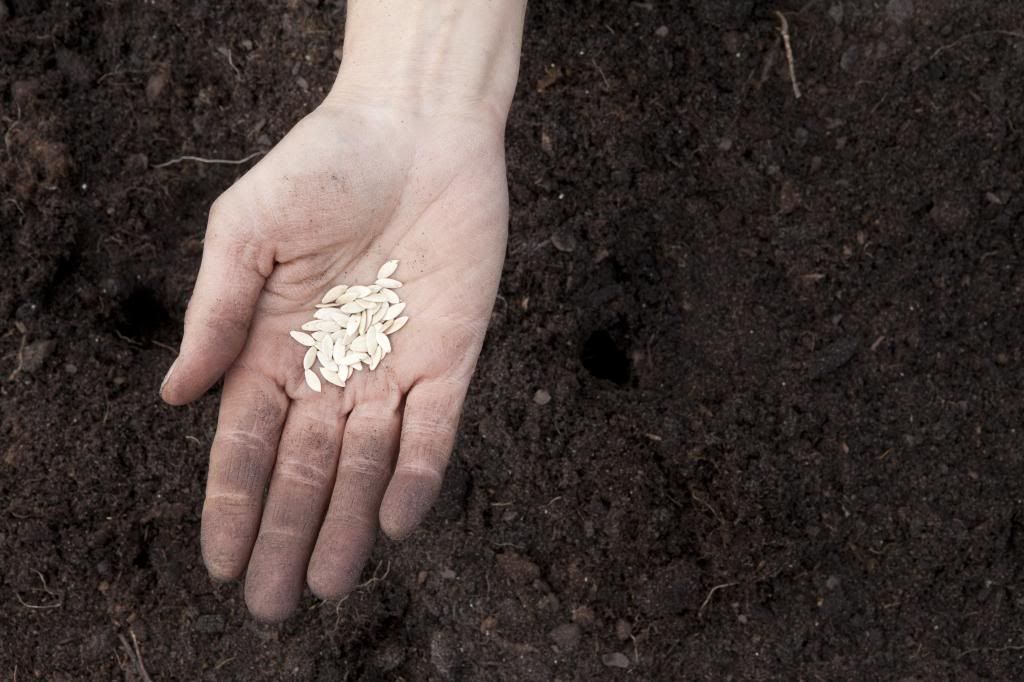 Related articles
David Chang
David Chang on the allures of the kitchen's dark side and its battle against the light.
Gourmet Traveller Australia
A spin-off of the MAD Symposium, MAD Monday events invite the public to join the discussion about some of the most important questions in food right now, starting with Australia's Indigenous food systems.
Lily Freedman
Everything you need to know about the historic and overwhelming Mexican dish.